The Lake View Hotel- On Lake Pichola,
The Lake view hotel On lake Pichola having total 18 contemporary rooms, which are categorized into 5 Deluxe room, 4 Premium Jharokha Rooms ,
6 Superior Jharokha Rooms, 01 Temple View Room and 02 Lake view Room. All Rooms are equipped with modern facilities, designed in a way that assures a comfortable and unforgettable stay for families, Couples, Single Lady traveler and Friends group travelers.Every room in Hotel Lake View is spacious, finely decorated, beautifully furnished, cozy double beds with good quality mattress and exquisite Lenin fabrics for your comfort and enjoyment. All modern facilities such as air conditioning, attached private bathrooms with separate shower panel, hot and cold water etc.
Deluxe Rooms-5
Deluxe room are spacious, finely decorated, beautifully furnished, cozy double beds with good quality mattress
Lake View Rooms–2
Lake View Room are more spacious, finely decorated, beautifully furnished, cozy double beds with good quality mattress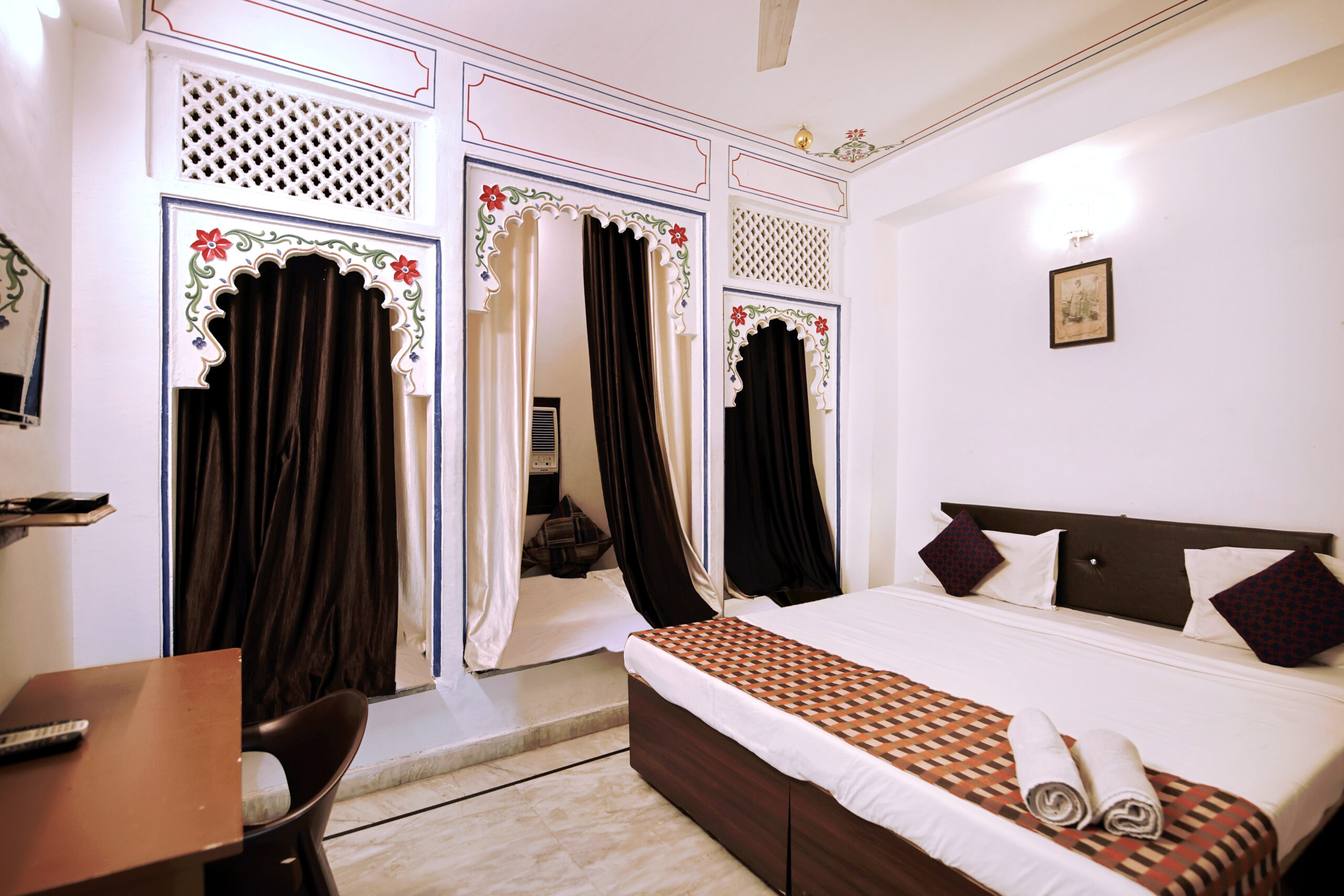 Premium Jharokha Rooms – 4
Premium Jharokh room are more spacious, finely decorated, beautifully furnished, cozy double beds with good quality mattress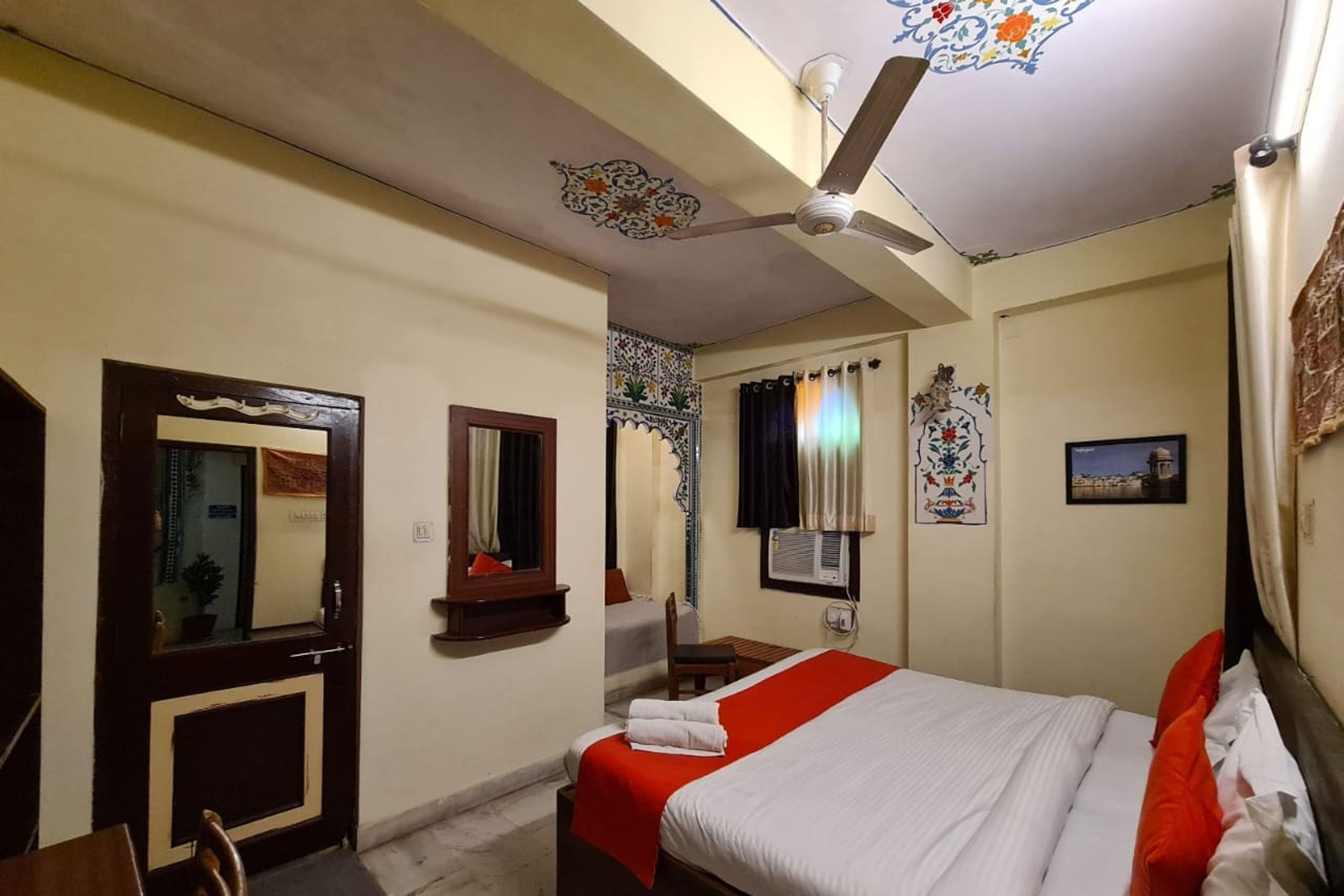 Superior Jharokha Rooms- 6
Superior Jharokha Room are more spacious, finely decorated, beautifully furnished, cozy double beds with good quality mattress
Temple View
Temple View room are spacious, finely decorated, beautifully furnished, cozy double beds with good quality mattress